GALES FUELS
Gales Gas Bar - Gas Stations & Wholesale & Home Heating Fuel Delivery Niagara
A Small Army of Trucks… So You are Never Without Fuel
FUEL DELIVERY
Just as Bob Sr. started out by delivering home heating oil we are carrying on the tradition today! With three city-delivery trucks we can ensure that we will get to you for your furnace oil delivery –never leaving you cold in the winter! A small army of trucks we currently have three city-delivery trucks, and three tractor trailers to ensure that even in the worst weather Gales Fuels will always make it to you! Utilizing our own terminal at our head office we can ensure that we are never out of product – and always have fuel for your vehicle! See our 'locations' link for what products can be found at each location. To set up an account or request a delivery we can be reached at 905-356-4820 or 905-687-4916.
At Gales we sell a wide array of motor oils, greases, antifreezes, etc, including:
– Cases of 10W30. 15W40 10W40, 5W30, 5W20, 2 Cycle, Heavy Duty 30, Windshield Washer Fluid, Various Grease cartridges and more oils
– Pails of 10W30, 15W40, Various Greases depending on application and weather, 80W90 Gear Oil, #32, #46, #68 Hydraulic, Transmission Fluid and much more
– Kegs of different Greases, 80W90 Gear Oil etc.
– Drums of Motor Oils, Hydraulic Oils, Rad Antifreeze (for cars and diesels) and more
– Able to provide Bulk Oil Deliveries
– NOW CARRYING DIESEL EXHAUST FLUID (DEF)
We also have a representative that can cross reference what you need with the best product available.
MSDS sheet can be provided by contacting our office at 905-356-4820/905-687-4916 for all products supplied by Gales.
Over 40 Years Locally Owned and Operated – Always Serving you Better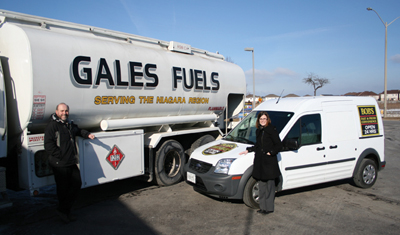 GALES GAS BAR
GALES GAS BAR – GAS STATIONS & WHOLESALE & HOME HEATING FUEL